Castlemaine
Upcoming events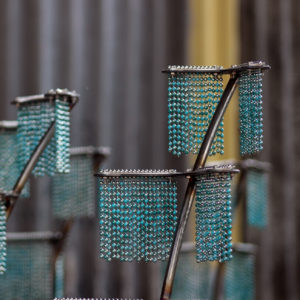 Lot 19's Spring Sculpture Show has become a MUST SEE / MUST DO on Castlemaine's rich arts community calendar. Its a day for celebrating, connecting, reflecting, enjoying yourself and each other in the inspiring and magical enviornment which is Lot 19.
The Spring Sculpture Grand opening October 21st 2pm. Show will be open for 3 weekends til Nov 5th 12-5pm.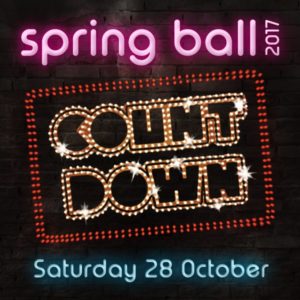 CASTLEMAINE COMMUNITY HOUSE
Spring Ball Fundraiser
Saturday 28 October – Castlemaine Town Hall
Lyttleton Street, Castlemaine
Tickets online $40/30 at www.trybooking.com/QBUW or $50 at the door if available
Doors: 8.00pm – 1.00am
The Town
Castlemaine was once renowned for its gold and is now renowned for its vibrancy and liveability. Just 120km north west of Melbourne and 110 km from the Melbourne International Airport, Castlemaine is a dynamic central Victorian community nestled between Bendigo and Ballarat. Home to the richest shallow alluvial goldfield the world has ever seen and now celebrated for its eclectic mix of manufacturing, the arts, hot rods, fine food, wines and beers, heritage, history and scenery, Castlemaine today is a relaxed 21st century city.
The Arts
Castlemaine is famous for its arts scene, from the 100's of artists that open their doors for Arts Open to the major Australian and International works at the Castlemaine Art Gallery and Historical Museum. Around 400 practising artists have made the region their home and you will find sculpture, ceramics, jewellery, paintings, textiles, music and everything imaginable in between.
The Castlemaine State Festival is held in autumn, and major venues such as the Theatre Royal, Australia's oldest continually operating theatre, hold events all year round. Add to the growing list the Old Castlemaine Gaol, The Arts hub of Lot 19 and The Mill and you'll find a cultural scene far outweighing towns of similar size.
Manufacturing
Castlemaine's history moved from the Goldrush to major manufacturing with several 1875 factories still standing such as Thompsons Foundry and The Old Castlemaine Woollen Mill. Today a culture led economic regeneration is in progress. Craftspeople and artisans embrace and preserve our built history by repurposing and redefining heritage spaces and contribute their skills to the town with vision and integrity. They can be seen at work at The Mill, The Old Goods Shed, The Old Castlemaine Gaol and cottages and heritage buildings throughout the town.
Castlemaine's fresh produce
Foodies and wine and beer lovers won't be disappointed. A number of talented chefs have made the move to the area including those at 2 hatted resturants, so book a table and try some of the region's finest food coupled with exceptional local wines. Try the local brew at the Castlemaine Brewing Company's Taproom or buy your freshly roasted coffee at Coffee Basics own roastery. Stock up on olive oil, cheeses, preserves and fresh regional produce at the Castlemaine Farmer's market and don't forget The Mill also boasts Icecream Social for handmade ice-cream and the Boomtown Wines co-op.
Antiques and collectables
Collectors, beware. Allow plenty of time to browse the Restorers Barn in Mostyn street, then take a stroll to discover the little shops around each corner such as the Corner Store Merchants and Tonks second hand. Then head for the fascinating wall-to-wall vintage and collectables at the Castlemaine Vintage Bazaar at the Mill.
Heritage and History
Explore Castlemaine's rich history and heritage with a self-guided tour of its grand public buildings, wide streets, ornate hotels and century-old shops. You'll find a range of self-guided walks that take in the village and beyond. Hire an MP3 player from the Visitor Information Centre in the historic Market Building on Mostyn Street and start exploring.
The great outdoors
Enjoy a relaxing afternoon by the lake in the Castlemaine Botanical Gardens opposite The Mill. Established in 1856 the gardens have recently undergone a multi-million dollar refurbishment. Visit Buda Historic Home and Garden with its magnificent 19th Century gardens and house. Then head out along the Goldfields Track by foot or on two wheels. where there are amazing historic sites, ruins and relics to discover in the Castlemaine Diggings National Heritage Park.
And also
Here's how Sarah Willcocks of Melbourne's The Urban list saw Castlemaine…