Wonderpants – ethically made, truly comfortable organic underwear for men, women, every body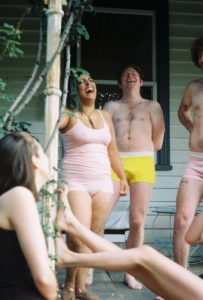 Wonderpants makes a range of underwear from organically grown, Australian knitted cotton.
They began for the simplest of reasons when their creator couldn't find locally made, ethical underwear that fitted well, looked good, and was truly comfortable.
Wonderpants wanted to be able to provide this kind of underwear, for themselves, for every body. For when you are comfortable in your skin (and your second skin), you can move through your days feeling confident – feeling free.
After inheriting an initial pattern from a friend some years ago, Wonderpants started experimenting and making. Through this time of experimentation, Wonderpants came into being.
We love Wonderpants – and we hope you do too!
ON LINE business only – not open for visitation 
Find out more by emailing hello@wonderpants.com.au