Leanganook Yarn – helping you to do what you do better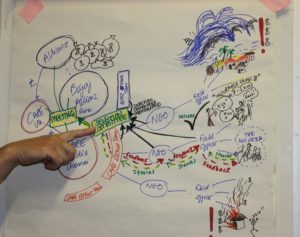 Leanganook Yarn facilitates collaborative effort and practice to build the foundation of projects, programs and organisations for improved effectiveness and to inspire change.
Their underlying approach is to use participatory and strength-based processes to assist you to do what you do better.  They support organisations, programs and projects to work more effectively in complex, cross-cultural environments.  They build deep analytical rigour for strategic direction.
Leanganook Yarn provides a range of services including:
Planning and design
Facilitation
Monitoring and evaluation
Change management
Leadership development and coaching
Training
OPEN by appointment 

Railway side, 1-9 Walker St. Castlemaine, 3450, Victoria.
Click here for more details or to contact Leanganook Yarn