Coiled Springs Studio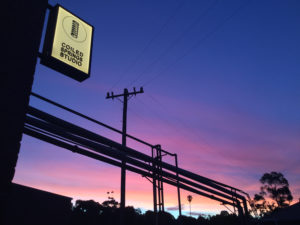 Coiled Springs is an innovative studio/gallery space, which celebrates visual art, illustration and design.
Our aim is to incorporate regular art shows with process based workshops and other related events.
Artists cards, gift card sets and large format giclee prints from Hand Solo's recent successful show, 'Flight' will now be available for purchase and order at Coiled Springs' Open Studio throughout the duration of the Castlemaine State Festival or via their website shop online.
Contact: Dave
e: coiledsprings@gmail.com
www.coiledspringsstudio.com
Insta @coiledsprings
Open studio during the Castlemaine State Festival – Saturday 23 & 30 March, Sunday 24 & 31 March 2019, 10am-4pm or, at all other times, by appointment.